Welcome to HippieFilms.com
If you're looking for some groovy movies for and about hippies, you've come to the right place. Read on to learn about far-out films from the '60s, '70s and more recent times...

1960s

Some say the earliest hippie movies were the "psychedelic" films of the '60s. Examples include "The Trip" (1967) and "Wonderwall" (1968). These motion pictures involve a lot of sex and drugs, so they won't appeal to everyone.
On the other hand, the Beatles' early music video "Yellow Submarine" received a "G" rating in 1968. The 85-minute film combines songs like "All Together Now" and "Nowhere Man" with an assortment of art, photos and animation.
1970s
If you'd prefer to relive the most memorable music event of the '60s, watch the 1970 documentary "Woodstock: 3 Days of Peace & Music." It features performances by Jefferson Airplane, Santana, Joan Baez, The Who, Arlo Guthrie and others.
A British romance-drama known as "The Strawberry Statement" was also released in 1970. It focuses on a college student in California. He becomes interested in politics and joins demonstrators who come into conflict with the police.
1980s
You might favor the hippie films of the '80s if you're looking for something more subdued. "Return of the Secaucus Seven" (1980) and "The Big Chill" (1983) involve old friends getting together and reflecting on how their lives had changed since the '60s.
1990s
Austin Powers had difficulty adapting to the '90s after spending three decades in his cryogenic chamber. He comes to terms with the loss of "free love" while combating Dr. Evil in "Austin Powers: International Man of Mystery" (1997).
2000s
"Gonzo" journalist Hunter Thompson wrote about hippies as well as other aspects of life in the 1960s and '70s. To learn more about his unique approach to reporting, watch the 2008 documentary "Gonzo: The Life and Work of Dr. Hunter S. Thompson."
The 2012 romance-comedy "Wanderlust" stars a couple from New York who lose their jobs and decide to adopt a different lifestyle. They leave the big city and move to a hippie commune. "Free love" contributes to this motion picture's "R" rating.
All of these films can help you relive or gain a better understanding of the hippie era. They range from humorous to serious or bizarre, offering at least a few appealing options for just about anyone.
Four Movies Famous For Their Music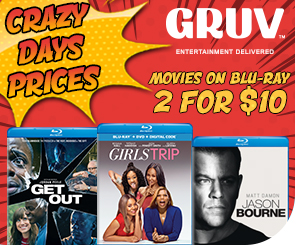 ---
HippieFilms.com is For Sale
---