Four Movies Famous For Their Music
Although it doesn't happen all that often, a few films become particularly famous for their theme music. Occasionally, the song is remembered much longer than the motion picture. Let's take a quick look at four of the movies best known for their songs:

1. "Goldfinger"

The James Bond film "Goldfinger" features a memorable tune with the same name. It was written by John Barry and performed by Shirley Bassey, a singer from Wales. The movie focused on a gold smuggler's plan to target Fort Knox. Decades later, "Goldfinger" inspired "Austin Powers in Goldmember" and a more forgettable disco song.

2. "Arthur"

Christopher Cross sang "Best That You Can Do," the theme to 1981 comedy-romance "Arthur." The tune won Golden Globe and Academy awards. You might hear it while shopping or listening to an oldies station. The 99-minute movie tells the story of a generous, affluent man who enjoys a fun, easy life but has a family that wants to decide who he'll marry.
3. "Mad Max Beyond Thunderdome"
Tina Turner performed the theme to this 1985 motion picture; it was known as "We Don't Need Another Hero." The PG-13 film focuses on a man who is paid to fight in a cage-like arena. This segment of the "Mad Max" series starred Tina Turner, James Wingrove and Mel Gibson.
4. "The Bodyguard"
Whitney Houston sang a new version of the Dolly Parton tune "I Will Always Love You," and it served as the theme for "The Bodyguard." Billboard's Hot 100 ranked it as the top song in December 1992. This film involves a celebrity who hires a former government agent for protection from a stalker.
All of these memorable songs helped the associated movies achieve popularity and vice versa. They reflect the highly important role that music plays in every film and reveal how vital a great soundtrack is to the success of a motion picture.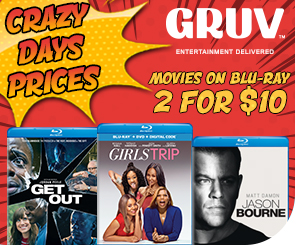 ---
HippieFilms.com is For Sale
---